The Coal Shed
Award winning restaurant that specialises in grilling fish and meat in a real charcoal Josper oven. They use the freshest and best quality ingredients you can find which they cook to perfection! The quality of produce you experience at the Coal Shed is sourced from the The North Highlands in Scotland where breeders farm the best cattle livestock. The restaurant uses finest quality which is ethically reared and all their steaks are dry-aged for a minimum for 35 days.  It doesn't get much better than that!
The Better Half
Located in Hove, near the seaside, this typical English pub serves classical Sunday Roasts from 12pm to 7pm. The meat and vegetarian options all come with all the trimmings, and you can choose between lamb roasted in rosemary and garlic, lemon and thyme chicken, pork belly cooked in cider, and much more. A wide selection of desserts is also available. The atmosphere in cosy and relaxed, with great beers and nice staff. Book in advance to avoid the risk of being left without your roast, the place is really good and therefore is often full!
The Lion & Lobster
One of the most famous pubs in Brighton, the strong point of this place is the amazing terrace spread over two floors. The place features both a pub and a restaurant, in an elegant and relaxed atmosphere that will make you feel home. A particular feature of the menu is the possibility to have a Sunday Roast with mixed types of meat, for when you really can't make up your mind on what to have for lunch!
Thomas Kemp
You might have to make a reservation because their Sunday roast is so popular that it is often fully booked. But it is worth the effort of planning in advance. Thomas Kemp is a both cozy and cool at the same time and their roast is to die for. Not too expensive and so generously served that few can actually finish the whole portion on the plate!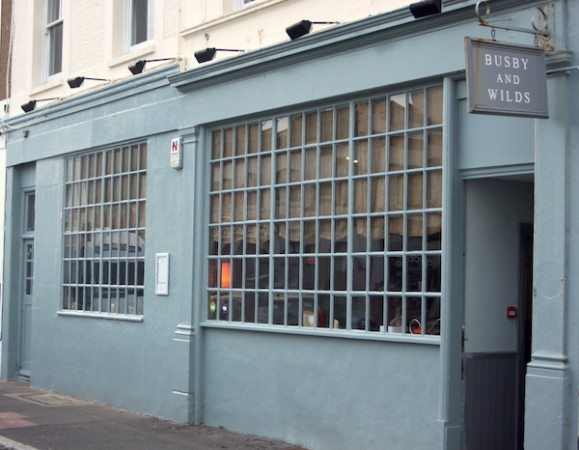 Busby and Wilds
Another one in Kemptown, well today is the Kemptown Carnival so the area deserves the attention. Busby and Wilds is tucked away in a back street of Kemptown this cosy restaurant serves delicious sunday roast meals made from locally sourced ingredients. In addition they have a gorgeous courtyard garden and are specially family and dog friendly on Sundays.
Featured image from here.