With Christmas fast approaching and the days seeming insanely short. We've selected our best picks for what you might want to get up to this weekend… other than a last minute dash to the busy shops for presents.
Ice Skating at the Royal Pavilion – Friday 14th December
A very popular feature in Brighton around the festive period is the ice rink, in front of the beautiful building that is the Royal Pavillion. It returns for its ninth year and is as enchanting as ever, with colourful lights to make the Dome look magical and music playing as you skate around, it's a fun activivty for everyone! The rink will be there until the 13th of January – meaning there is nearly whole month left of this glorious attraction – so don't worry if you haven't got time to squeeze in a visit before Christmas because you could always go in the new year.
Tickets cost from £10 for full price tickets or £7 for juniors. Pre-Book your time slot and tickets here!
Grimm Tales adapted by Carol Ann Duffy – Friday 14th December
Enjoy folk classics with a twist this year! Think Little Red Riding Hood, Rumpelstiltskin, Cinderella, Hansel and Gretal – all classic fairytales written by the Grimm's brothers. Humourous, mystical, wonderous and crule, these tales have been refreshed by poet Carol Ann Duffy. It's been called, 'A beguiling and vigorous stage dramatization which takes a journey into the bright, warped world of a child's imagination.' So why not try something different this year instead of the traditional panto? An exhilarating encompassing, experience for children and adults alike.
Full price tickets are £10 and under 14's are £8.50. Running until the 15th December, grab your seat here!
Brighton Little Theatre, 9 Clarence Gardens BN1 2EG, 19.45-21.45.
Dine like a Christmas Servant – Saturday 15th December
Slightly unusual and a prehaps unappealing title for an event. So exactly what is dine like a servant? It's all about the preservation of history and what better way to raise some money to restore a historic building – such as the Regency Town House, than to cook in an authentic, historic kitchen and eat historic dishes. Expect to be delighted with authentic historical recipes including homemade pies, pickles and small samples  of elaborate desserts (to replicate leftovers).
For more information you can visit their facebook page!
13 Brunswick Square, BN3 1EH, 18.30 – 21.30, tickets are available here!
Quiet at the Aquarium – Saturday 15th December
This Saturday the Brighton Aquarium is staying open an hour later than usual for a very special event. The events focus is on making people who have SPD feel as comfortable as possible and will hopefully give some people the opportunity to come and view the wonderful creatures at the aquarium, when they would not usually feel able to because of crowds and loud noises. For more information on how this even will be co-ordinated please visit the Sea Life website.
To get youtself a ticket you must book through eventbrite, then use your promo-code to purchase a ticket on the Sea Life website! Tickets are £10 but people with SPD are allowed one career to enter freely, click here to book!
Brighton Sea Life Centre, Maderia Drive, BN2 1TB, 16.00-17.00.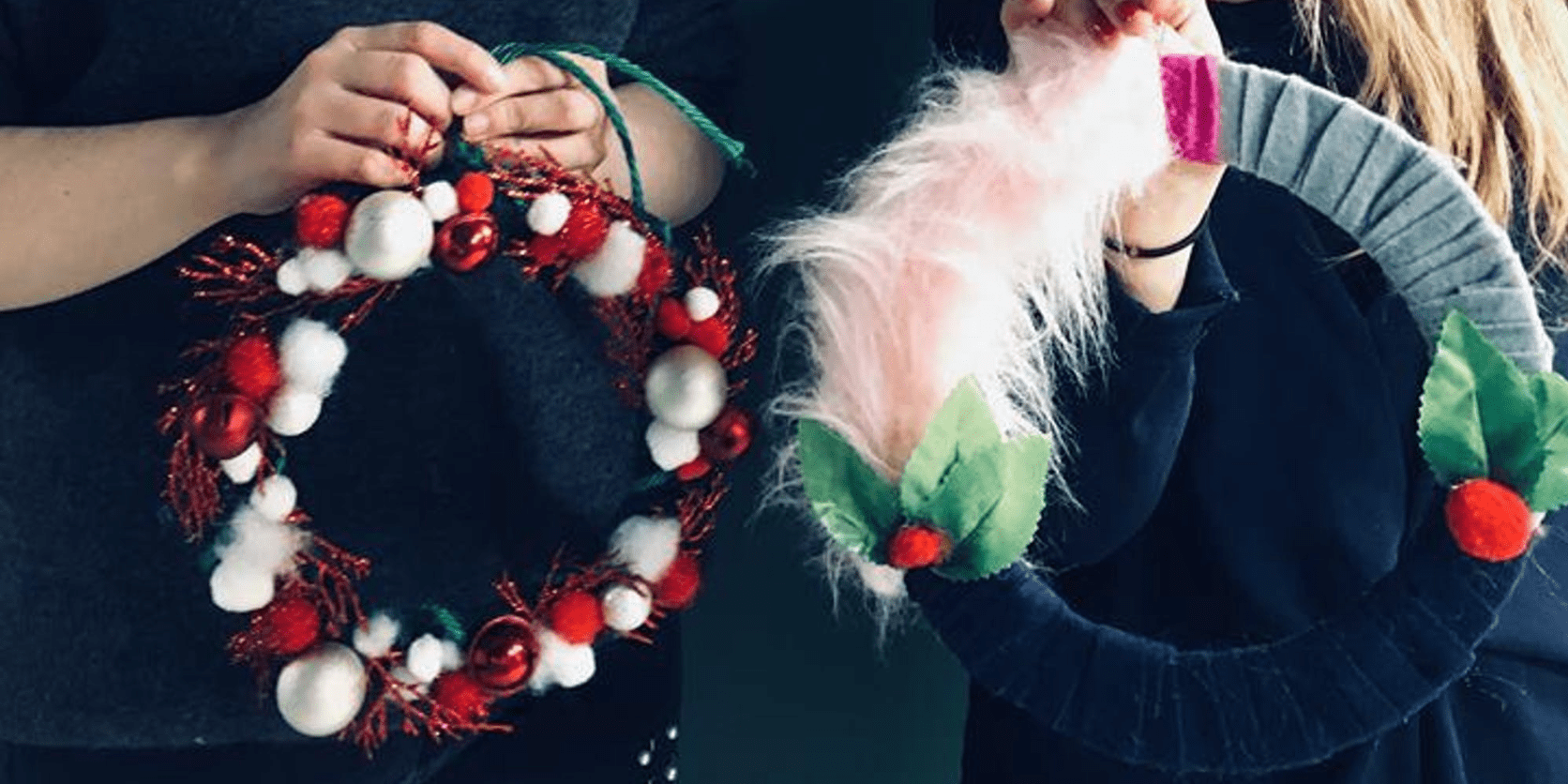 Pom-Pom Christmas Wreath Workshop – Sunday 16th December
Feeling festive and wanting to express some creativity this Sunday? This workshop offers you the opportunity to create a beautiful wreath to hang on your front door or anywhere else you fancy. However, this wreath will be a little more alternative than your traditional foilage wreath, with pom-poms as the star of the show and other bits and bobs, including glitter, your wreath is sure to stand out from the rest!
Just £10 a ticket, which includes everything you heart desires to make your wreath and any guidance you may wish for, grab yours here!
Holler Brewery & Taproom Birghton, 19-23 Elder Place, BN1 4GF, 15.30-17.30.
The Showman Sing-Along – 12 Days of Christmas – Sunday 16th December
Worldwide sensation The Greatest Showman or 'The Greatest Show on Earth' is screening three times this sunday. You can really be a part of this epic musical with print out lyrics hadned out at the screening, you can sing along and enjoy the show more than ever! The first screening is at 12.30, the second is at 15.00 but is almost sold out and the last is at 17.30. Get your tickets here!
Duke of York's Picturehouse, Preston Circus, BN1 4NA.