No Comments
What's on this Weekend: 16th – 18th August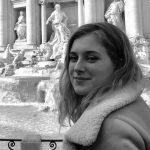 On

15th August 2019

https://www.brightonjournal.co.uk
The weekend is right around the corner, and if you haven't made plans yet, don't worry! We have got you covered on some of the best things going on over the next couple of days. From dog jogs to tie-dye workshops, parties on the seafront and cheese making, Brighton has got so much in store.
Best of Brighton Walking Tour @ Outside Al Duomo Restaurant, Friday 16th August
This free walking tour uncovers the best of Brighton and answers pressing questions such as "why was Brighton's palace built like an Indian mosque?", "how did two women marry in 1923?" and "why did tourists drink sea water, and even mix it with milk?" Head down to the Al Duomo Restaurant this Friday to catch the start of this unbeatable tour. Highlights include the Royal Pavilion, the Dome Theatre, the Lanes and the West Pier. The leisurely walk is approximately 1.3 miles, and ends opposite Jury's Inn.
Outside Al Duomo Restaurant, 11am – 12.30pm. Admission free, register here. 4-5 Pavilion Parade Off of North Street, BN1 1EE Brighton
Cheese Making Workshop @ The Healthy Body Happy Mind Project, Friday 16th August
Ever fancied a try at making your own cheese? Swing by the Healthy Body Happy Mind Project to learn about different cheese making techniques and the ingredients used to produce them. Take your pick of several cheeses you can make and sample, including mozzarella, ricotta, halloumi, goat's cheese, Scottish crowdie, queso blanco, labneh, paneer and plant based cheeses. Anything you make can be taken home with you. It's a cheese lover's dream come true.
The Healthy Body Happy Mind Project, 2.30pm – 5.30pm. Tickets £55. 48 Dale View, BN3 8LB Hove
Dog Jog @ Hove Park, Saturday 17th August
This Dog Jog is a fantastic way for you and your furry friend to get out in support of the RAF family. Hosted by the RAF Benevolent Fund, the 5k jog is a great way for you and your pup to have fun and get fit alongside like-minded dog owners in the area. In return you will receive a fundraising guide and an RAF Benevolent Fund T-Shirt. The event will have a relaxed atmosphere and no timing deadline, so feel free to take it at your own pace.
Hove Park, 2pm – 4pm. Registration £10. Goldstone Cres, Hove BN3 6BG
Magic of Thailand Festival @ Preston Park, Saturday 17th August
Head to Preston Park this Saturday to be involved with this weekend's celebration of Thai culture in Preston Park. The festival promises a taste of delicious, traditional foods and the display of spectacular performances on the main stage. An abundance of live Thai music, traditional dance and costume is coming your way. Why not put your tastebuds to the test enter their "I'm British, Get me out of Here" eating competition whilst you're there?
Preston Park, 17th August – 18th August. 10am – 7pm. Tickets £4, under 15s go free. Preston Road, BN1 6AU Brighton
Free Beach Part IV @ The Tempest Inn, Saturday 17th August
The Tempest Inn is without a doubt an iconic seafront venue and a stellar location for dancing outdoors whilst watching the sunset. Dance the night away right on the beach to the best of house and techno tunes, as this Saturday marks the 4th edition of the Siffredi & Friends take over. Entry is free, just remember to bring your I.D. and your dancing shoes.
The Tempest Inn, 8pm – 3am. Admission free. 18+. 159-161 Kings Road Arches, BN1 1NB Brighton
Wild Flower Conservation Society Brighton and Beyond Open Day @ Stanmer Organics, Sunday 18th August
The Wild Flower Conservation Society Brighton and Beyond are a new charity run by volunteers supported by the BHCC City Parks Rangers. The charity are celebrating securing funding from National Park's sustainable communities fund and BHCC for a new polytunnel in Stanmer Park this Sunday. Join Stanmer Organics for a meadow tour and an introduction to an array of volunteering opportunities. Wildflower plants, refreshments and home-made cakes will be available to buy at the event.
Stanmer Organics, 1.30pm – 4.30pm. Admission Free. 66 Hollingdean Terrace, Brighton, Brighton, BN1 7HA, United Kingdom
Tie-Dye Workshop @ The Hope and Ruin, Sunday 18th August
This fun workshop is open to everyone who would like a go at tie-dying – beginners or not. The workshop includes gloves, an apron, an American Apparel cotton T-Shirt in a size of your choice, coloured dyes and lots of encouraging guidance. After the session you will be given aftercare instructions and a sealable bag to take your tie-dye T-Shirt creation home.
The Hope and Ruin, 1pm – 3pm. Tickets £10 (+BF). 11-12 Queens Road, BN1 3WA Brighton
South Downs Trek @ South Downs Way, Sunday 18th August
This one-day walk in the South Downs covers 22 miles of its stunning scenery, starting from Lewes and finishing at the seaside town of Eastbourne. The walk will be hosted by an experienced team of walkers who will both encourage and guide you along the way. Free tea, coffee and light refreshments will be available at Alfriston and Birling Gap. The ticket includes rail fares to and from Eastbourne, as well as a commemorative medal and T-Shirt.
South Downs Way, 9am – 6pm. Tickets £25. South Downs Way, Brighton