Brighton's Cancer Research UK store invited members of the public to enjoy an evening of vintage shopping last Thursday in the name of charity. The atmosphere within the store was electric as many excited shoppers hunted for some rare fashion finds, whilst vintage hair and make-up stylists transformed members of the public into icons from a different era. The store showcased some of the finest retro ornaments from camera cases to hand-held mirrors, including a large array of thrifty fashion.
Organisers offered all guests complimentary wine and snacks to enjoy, whilst a talented live singer provided entertainment for all the shoppers.
'A Vintage Affair" managed to raise a fantastic £650 for Cancer Research, with a further £200 being raised for Stand Up To Cancer, a remarkable achievement in one evening.
The Brighton Journal team were lucky enough to attend the event, where we caught up with some of the organisers and shoppers who all contribute to making this charity evening thrive.
"Most stock is handed down from Goodwood Revival"
We met Carla, who was one of the main organisers of 'A Vintage Affair'. She told us how the majority of rare, vintage items are handed down from the Goodwood Revival, a prestigious motor sport event held every year in September. She told the team the event is a "fabulous, fun opportunity" to shop in the name of charity.
The lovely Chloe, told us she had been working hard promoting the event on Instagram. She has been doing all she can to raise awareness of the evening – her advertising had sure paid off as a flurry of excited shoppers attended the event in the search for retro finds!
Jacqui was dressed head to toe in vintage fashion she had bought entirely from the Cancer Research UK store in Brighton! She enjoyed a complimentary glass of Prosecco that had been provided for all guests by the event volunteers.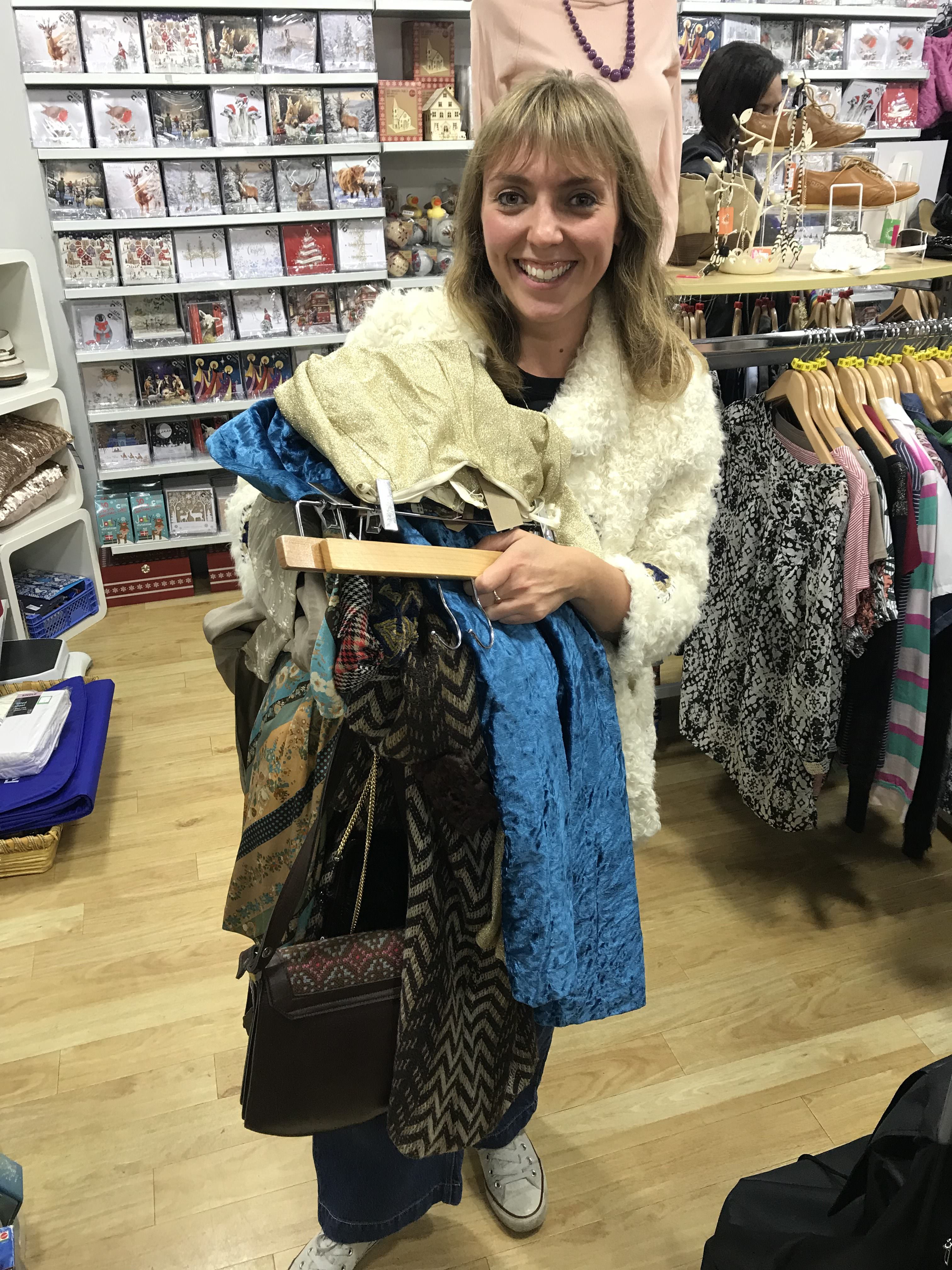 Next, we caught up with Kerri who was easily the evening's thriftiest shopper! She looked fabulous trying on some electric blue velour flares she had found amongst the clothing rails.
Lottie and Lara were one of the first people in the shop when it opened for the evening at 5.30. They loved the idea of buying clothes that will help make a difference.
The beautiful Isla spent her evening styling hair for anyone who wished to dress the part! Here we see Lyanna having a vintage pin curl up-do.
The Brighton Journal team were struck by the stunning Lily, who entered the store dressed as an emblem of British, vintage fashion. Her hair was styled in a classic, rolled style and she paired her outfit with sleek black gloves and clutch bag.
We had a great time chatting to Phil, who also volunteers at Cancer Research UK and loved the idea of a vintage shopping evening. He was being styled by Isla at the time, looking fabulous in a pale blue Austin Powers inspired suit.
Lastly, but certainly not least, we caught up with Kim who was having her make up done by one of the Smashbox make-up artists.