A very wet and windy day in Brighton but you lovelies were out in splashes of colour ready to brighten up anyones day!! Think winter coats and beautiful bright block colour, to keep spirits up when the sky is grey.
First up we met the lovely Alexander, she looked so great in her teal coat and pink scarf! We asked her if she had a favourite place to shop and she described a little boutique in the Lanes, she loves so much, which 'is just full of colour.. you get in and you are happy and they have beautiful jewellery'.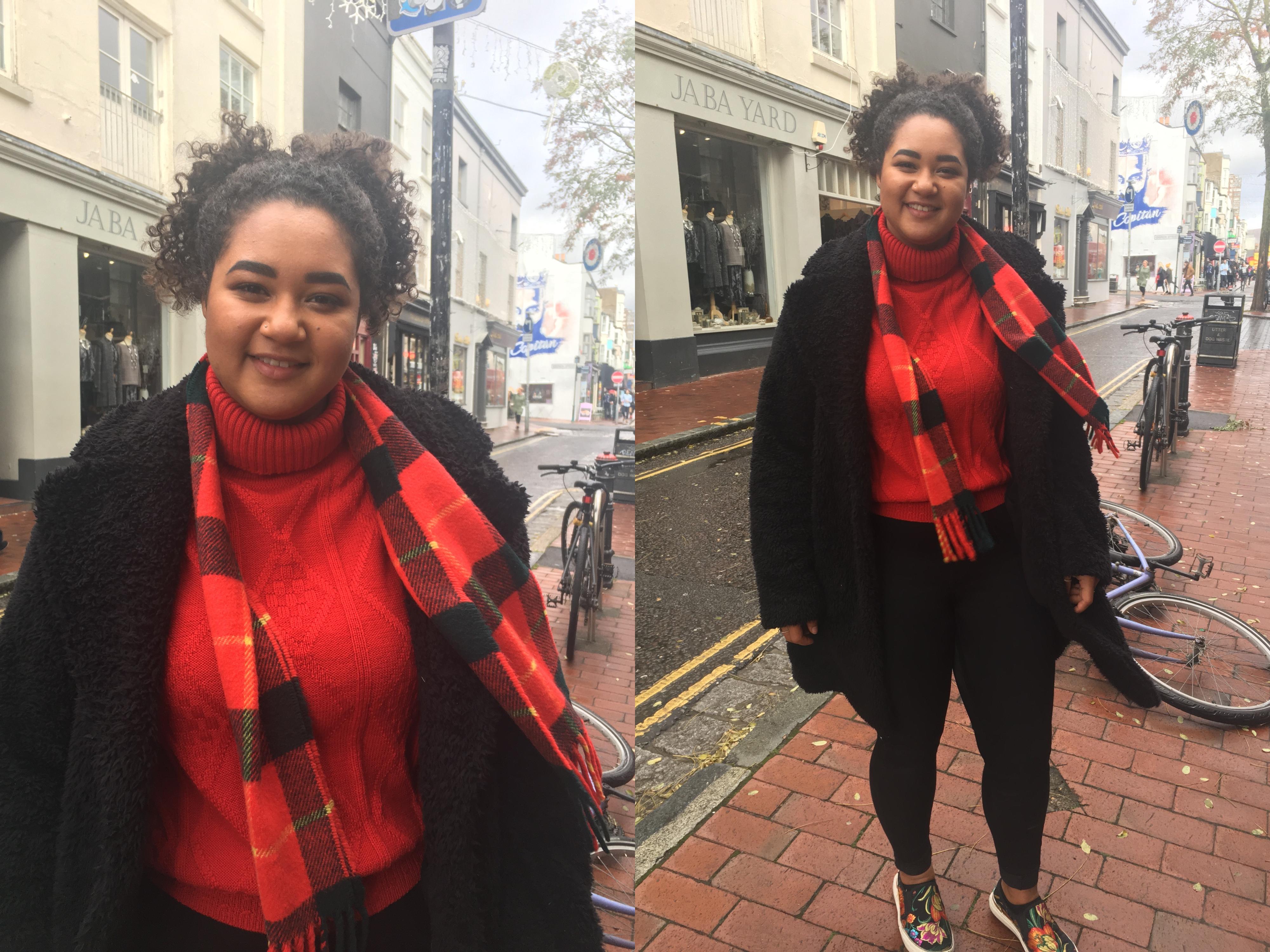 Next we had a chat with Lily, she'd just got back from London and her warm coat, cosy jumper and colour coordinated scarf was just perfect for the weather! Her coat was from the Bath, Uniqlo store and her favourite places to shop are 'Topshop, Zara and Primark [laughs] theres a vintage shop called Rockit that I'm also really loving at the moment'. Unsurprisingly her favourite piece in her wardrobe at the moment and most recent purchase is her coat.
Then we stole a quick chat with Jess, she explained how she didn't even have any make-up on today but we think she looked fabulous! Her lovely coat is from Newlook! Her favourite place to shop is Topshop and when asked about her favourite thing to wear at the moment she said 'well I'm getting all the winter jumpers back out now'.
Last but by no means least we have Funso, her outfit of clashing block colours looked amazing and she managed to stay warm too! Her cool velevt trousers are from Asos but her favourite kind of shops are 'thrift shops, at the weekend I went to the kilo sale and that was kinda cool'. Her favourite piece in her wardrobe is 'like a summer dress, covered in orange, green and yellow flowers – I thrifted it as well!'