This week we headed into town to suss out what Brighton's most fashionable people were wearing!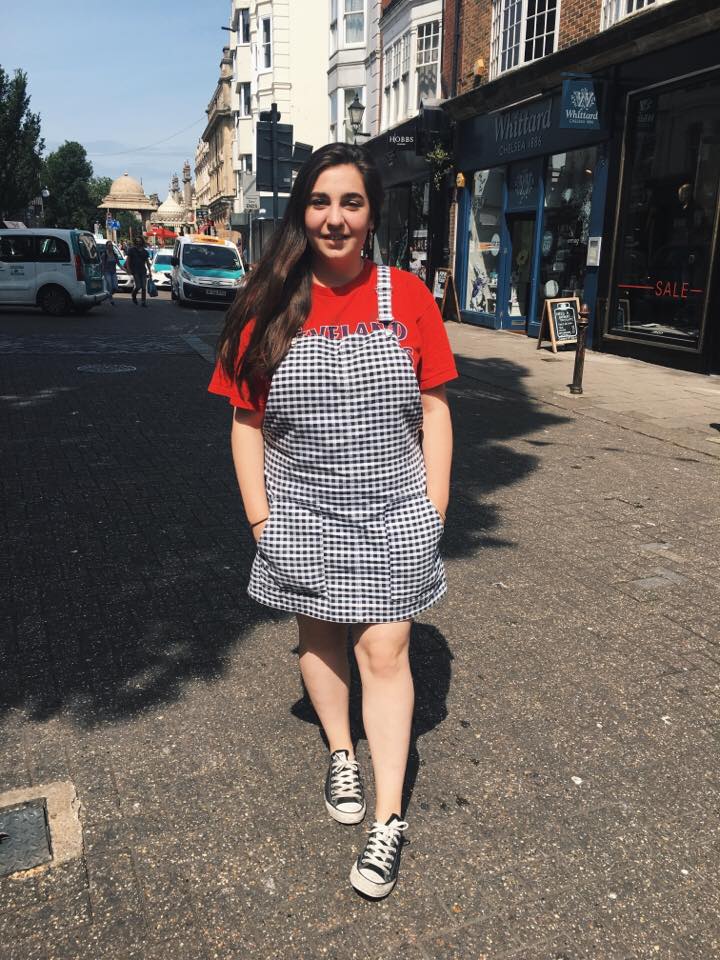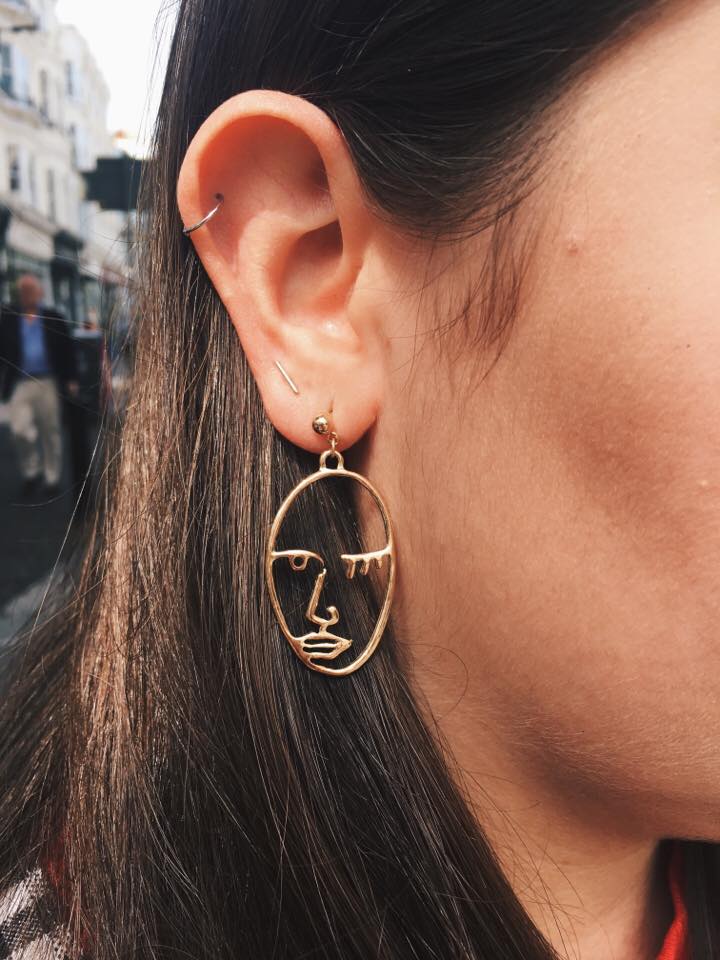 Firstly we met Georgina, who said that her favourite area to shop in Brighton is the North Laines. We asked her what her favourite thing to wear is: "what I'm wearing now! The top is literally my pyjama top, but I can just throw this outfit on ten minutes before I leave."
Next we chatted to students Molly and Georgina, who were perfectly coordinated in red, white and black. They said that their favourite places to pick up new clothes are London Road Charity shop, and the lanes. "The thing about Brighton is that it's so good for non – high street, I never go up to Churchill Square." They both agreed that Molly's black sandals (pictured) were one of the best items either of them own.
This is Davina, who is visiting Brighton from New Zealand, and was on her way to do some shopping in the North Laines. When we asked her about her style, she said she loves out-there items, anything pink and something that makes a statement. Davina also told us about the favourite thing she's ever worn: "I have an amazing Disney skirt, which has a beautiful castle on it – I got it back home".
We also met Sarah, who's from London but is studying in Brighton. She told us that her favourite places to shop in the city are Topshop and vintage shops. She also told us that when it comes to fashion, her most important statement is being free: "I never wear a bra!"
And finally we met Kate, whose favourite place to shop is New Look. She told us about the outfit she had on: "my skirts from Hush, my top… might be Gap?! And my shoes are New Look, of course, and my bag's Ted Baker."