Fashion and film have always gone hand in hand, sometimes it can be the difference between a good character and a great character. Characters can become immortalised just by the clothes they wear, peter pan collars, fur coats, all can be linked back to an iconic character. So here are five fashionable female film characters for you to take inspiration from.
Margot Tenenbaum: The Queen of the fashionable film characters, it only takes one google search of 'fashionable film characters' and you are greeted with a hundred pictures of the brilliant Wes Anderson creation. Her fur coat and tennis dress ensemble has become one of legend and is constantly being recreated. She was one of the key muses for this season, with fur coats and chunky brogues and loafers being a key trend for this season. Not only should we be stealing her wardrobe, her blunt bob and kohl covered eyes are also in this season. However, Margot isn't the only Wes Anderson character to compete for the title of most fashionable film character…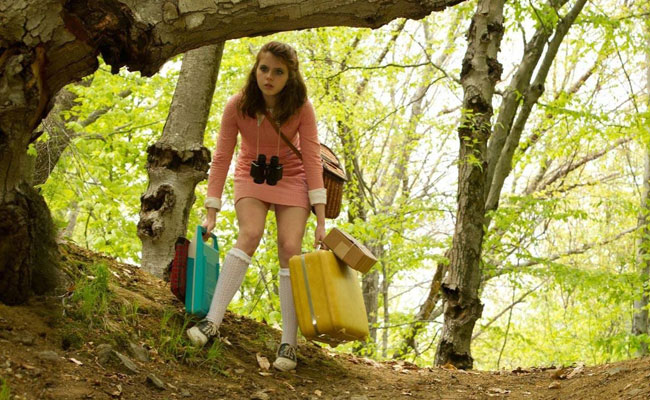 Suzy Bishop: Yes, it's twelve-year-old Suzy Bishop. I don't think you're ever too young to become a fashion icon, as proven by the Moonrise Kingdom character. Her dresses with the heavy Peter Pan collars, knee high school socks and trainers make her one of the most fashionable characters of all time. Not to mention her gorgeous pink coat and beret ensemble that almost knocks Jackie Kennedy off the pink podium. Complete with a wicker basket and binoculars, Suzy Bishop is probably the most Wes Anderson-esque character in the Wes Anderson Universe, so it's only fitting that she's also considered one of the most stylish.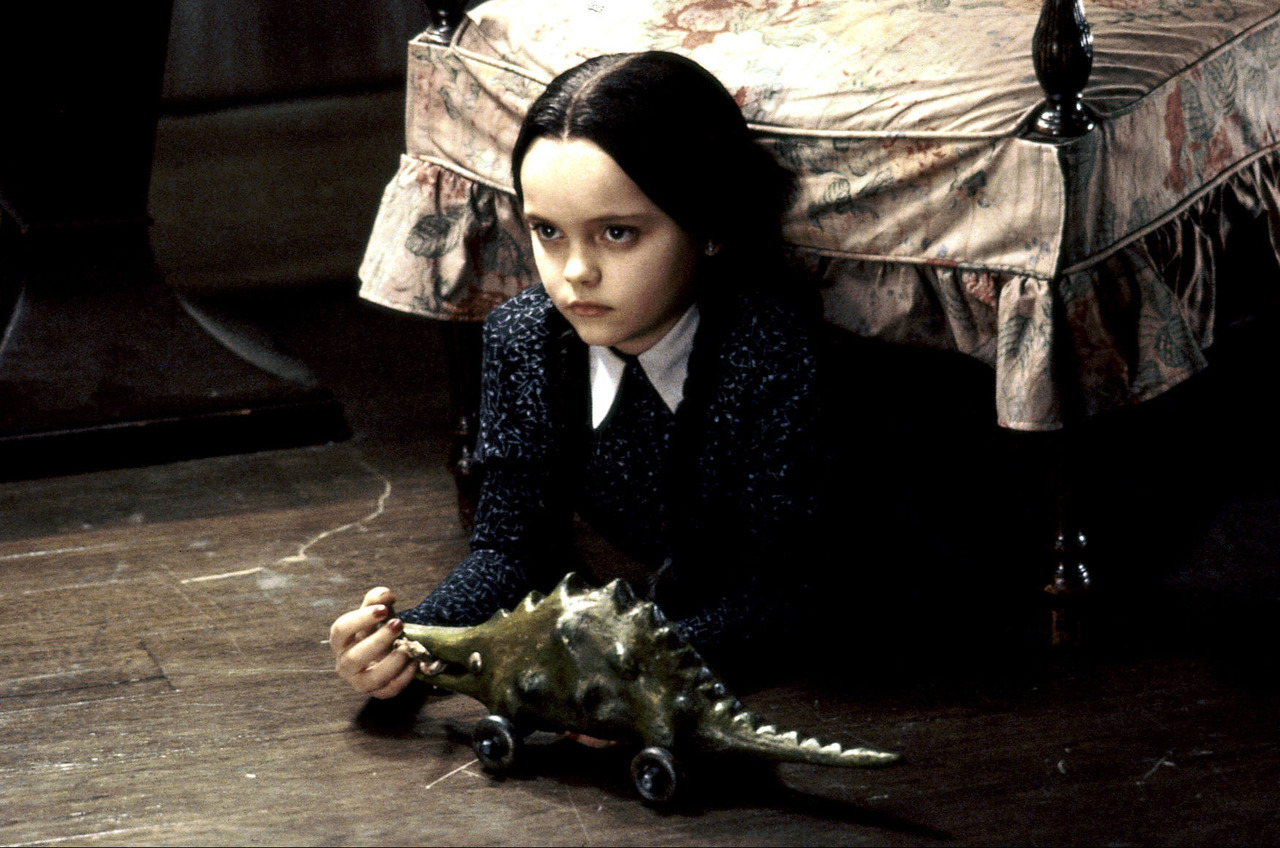 Wednesday Addams: Sticking with the dress-like-a-child theme this list is evidently taking, Wednesday Addams rocked the Peter Pan collar even before Suzy Bishop. Her expertly plaited and parted hair along with the high neck, black, peter pan dress is everything you could need from fashion inspiration. In fact, she's all you need for life inspiration. Her blunt tone and ability to keep an entirely expressionless face in any situation is admirable. We should all aspire to be more like Wednesday Addams.
Corey Mason: Moving away from children one decade a time with the next character being Corey Mason from Empire Records. Liv Tyler's character is a more rebellious Cher Horowitz from Clueless, still channelling the tartan skirt and mohair jumper, Corey goes for biker boots and messier hair. Tartan is in again this season, and Cher and Corey are definitely style muses for many, with celebrities such as Georgia May Jagger and Suki Waterhouse dressing up as Cher (complete with the fluffy pen). However, I put Corey on here because she is just that little bit cooler. And we all love a girl with an attitude.
Annie Hall: Annie Hall is definitely fighting Margot Tenenbaum for the ultimate film fashion icon. Her uniform of high-waisted trousers, blazers and a tie is inherently masculine but she still comes across enviably feminine. Her round glasses and brogues are still copied today and pretty much inspired geek chic. In fact, she has inspired so many fashion trends we could be here for hours. Diane Keaton's character still to this day inspires people's street style everywhere, and for that Woody Allen, I salute you.
Lois: An odd one, considering she doesn't even have a last name, but when I watched A Single Man, adapted from the novel by Christopher Isherwood, I was drawn to Aline Weber's character. There's a certain coolness about her, a coolness that can only really be achieved by the classic Mod look (if you don't believe me just look at Paul Weller). Her black jumper with black cropped trousers and black brogues is simple yet a classic look that many people still copy today. The cigarette, her hair and kohl eyeliner completes the look, and gives a very Brigitte Bardot feel about the whole outfit. Just her outfit alone steals the show from the other characters, sorry Julianne Moore.
holly@brightonjournal.co.uk