As first boyfriends go, you could do worse than Ken Carson. Introduced in 1961 by Mattel, the Ken doll was the epitome of the all-American boy next door. Clean cut, athletic and with a sharp haircut, he was the perfect counterpart to his more famous girlfriend, Barbie.
Ken's first item of clothing was a pair of red swimming trunks, indicating his sportiness and reflecting the modern American lifestyle of leisure and penchant for outdoor recreation.
Created by Barbie's inventor Ruth Handler, Ken was a boyfriend designed by women for girls. Just as Barbie was named after Handler's daughter, so Ken was named after her son. And so the safe, boyfriend-friend dynamic of Barbie and Ken's relationship was established. Notably designed with no genitalia, he signifies a first masculine encounter in little girls' playscapes and a safe space in which to practice romantic relationships.
However, this does not mean that traditional patriarchal relationship dynamics are always faithfully replicated when children play with Ken and Barbie. As with all play, the dream space of Barbie and Ken meant they offered an alternate space for relationship ambitions, where rules could be broken.
Just as in Lewis Carroll's Alice in Wonderland, where recognisable structures of reality are distorted and reversed, so with Barbie, themes of courtship are present but reinterpreted for an audience of girls. Barbie is the dominant figure in the relationship. She has it all, while Ken – smiling and obliging – holds her purse.
As the supporting player to Barbie's star, Ken unwittingly becomes the locus of little girls' expectations of and frustrations with masculinity. Barbie is characterised by excess – oversized breasts, long flowing hair, countless accessories and careers.
Ken, however, is characterised by his lack, not just of genitals, but in his vapidly perfect smile the absence of any meaningful role. Outshined and out-glammed by Barbie, denied any rugged substance, Ken appears little more than an emasculated bit player.
Ken's fashion history
Yet, just as with Barbie, Ken reflects the real world in his changing clothes, accessories and abilities, becoming a marker of American fashion and cultural history.
In the 1960s, Ken was the clean-cut college sweetheart of the American teen scene. The preoccupation with coolness and counterculture of the 1970s shines through with his superstar and surfer looks. In the 1980s he morphed into the teen heartthrob , reflecting the conservativism of the Republican era. And in his retro and Baywatch styling, the preoccupation with nostalgia, television and film in the 1990s could be seen.
In, 2004 Barbie and Ken broke-up on Valentine's Day. The subsequent campaign to win Barbie back (reuniting on Valentine's Day 2011) showcased new marketing strategies and an acknowledgement of the realities of modern dating. Romance doesn't have to be forever – both Ken and Barbie could enjoy life as singletons, and in relationships. Popular TV shows in the 2000s such as Friends and Sex and the City had also shown that relationships could be messy.
More significantly, Ken, following Barbie's lead, has become more inclusive, in recent years, changing ethnicities and abilities (for example, the 2021 Ken in a Wheelchair doll).
Ken in the Barbie movie
What then to make then of Ryan Gosling's newest incarnation of Ken in Greta Gerwig's Barbie movie?
As actors go, Gosling is not an obvious choice for Barbie's boyfriend. With a filmography that includes Lars and the Real Girl (2007), Drive (2011) and Blade Runner 2049 (2017), Gosling is known for dark character roles that stray into ultraviolence. But what unites them is an exploration of bleak masculinity. Coupled with his ability to sing and dance evidenced in La La Land (2016), Gosling brings complexity to his reading of Ken, giving him depth and pathos.
Singing I'm Just Ken, Gosling mirrors the recent crisis in masculinity in the west. Destabilised by waves of challenge to patriarchy, alternative versions of masculinity are increasingly being explored, such as the embrace of camp and beauty by stars such as Harry Styles. American society has vastly changed from the one the first Ken doll entered in the 1960s.
So, from college sweetheart, to Barbie's ex boyfriend, to a poster boy for troubled masculinity, what next for Ken? Following Gerwig's invitation for him to join Barbie on her journey of self discovery, perhaps Ken too will look to redefine his role – no longer as an accessory or plaything, but as his own self.
---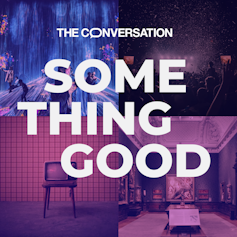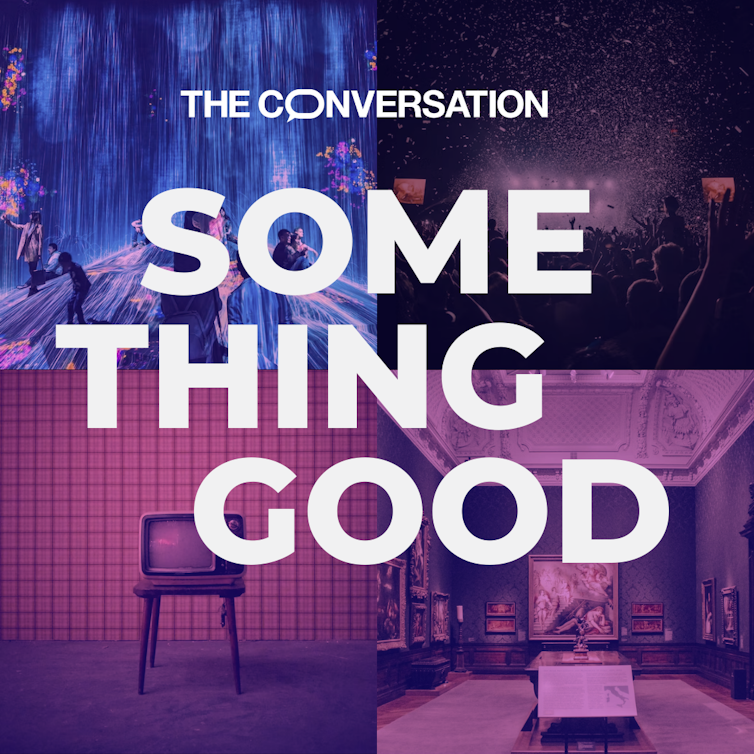 Looking for something good? Cut through the noise with a carefully curated selection of the latest releases, live events and exhibitions, straight to your inbox every fortnight,
on Fridays. Launches August 4. Sign up here.

---
Hui-Ying Kerr, Associate Lecturer, Fashion Communication and Promotion, Nottingham Trent University
This article is republished from The Conversation under a Creative Commons license. Read the original article.