The routine of everyday working life can quickly drain enthusiasm and with the introduction of cold winter weather, it can become hard to break away from that mould. Winter may bring miserable weather but there's no reason to be down with plenty of options for a European break at affordable prices and here are some tips on how to create a bargain getaway.
First of all, open up your mind and accept there's a whole world out there. We get so used to what we already know that we neglect the luxury of freedom and the ability to explore new places. Be open to seeing anywhere in the world, even if you've heard bad things about a place, go and find out for yourself.
So you begin with a blank canvas, your first stop should be travel search engine Skyscanner where you can compare prices for different days, times and airlines. The site allows you to search for flights all over the world and works towards finding you the cheapest options based on the chosen destination and time of travel.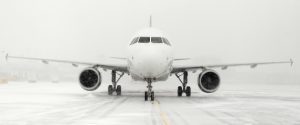 For example, a return journey from London Gatwick to Barcelona can be picked up for less than £60 during the month of January. Prices vary depending on dates but the room is there to find yourself a brilliant deal if you're able to negotiate on your availability.
A return flight to Hungary's capital city Budapest will set you back £76 in early December, giving you the chance to experience the Christmas market's held within the city over the festive period. Flights to Rome that leave you with 4 days to explore the historic city can be purchased for as little as £64 in the lead up to Christmas, which is a fantastic price you'll struggle to find during the summer months.
No matter where it is you fancy visiting, Skyscanner will work as your best friend to find you a great price and provide you the platform to start building your much needed break away.
So you've got the flights in place, next you must find somewhere to stay. Trivago is a hotel comparison site that will find the best hotels based on the criteria you have put in place. All factors are taken into account including distance, price and rating to find suitable options within your city of choice.
A double room in Madrid can be purchased for less than £40 a night and when you split that price between two people, you've got yourself quality accommodation close to the city centre for a reasonable sum of money. Cheaper prices can be found around Europe in capital cities such as Copenhagen, Amsterdam and Brussels, which are all interesting places worth a visit.
If you're willing to compromise on the level of luxury, Hostelworld is a brilliant site that will find you a place to get your head down for the night at seriously low prices. If you're willing to share rooms with strangers that are also looking to take advantage of the cheap accommodation whilst exploring new scenery, then hostels are a fantastic option for you.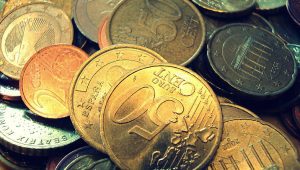 A £5 note can get you a bed to sleep in, cooking facilities for the evening and enough change to buy a beer at the nearest bar. It's perfect for a solo traveller who simply needs a place to stay at night, after tiresome days wondering unknown streets that are there to be explored.
That's your flights and accommodation sorted, now do a little research online and discover the key attractions on offer within the city you visit. Being spontaneous can be fun, but having a plan in place will always give you something to fall back on. Cheaper attraction deals can be found online, plus it won't hurt to enquire at the check-in desk once arriving at your hotel/hostel as they should be able to pass on worthwhile advice and information.
Stop sitting around dwelling on what you could be doing and set your sights on visiting somewhere new. With Christmas on the horizon, it's bound to be an expensive month for all but don't rule out a short European break, take advantage of the cheap prices that can be discovered when a little work and imagination is applied.
Visit the sites below to get the plan up and running:
Kieran Cleeves
kieran@brightonjournal.co.uk