For our 'What's in Your Handbag?' feature on this rainy Monday morning, Bjournal spoke to Kayleigh Baker, a former beauty journalist and current lifestyle blogger living in Hove. However, Kayleigh isn't the start of the show on her blog, it's actually her gorgeous dog Leni that takes the spotlight on many occasions. Her blog leniandme contains everything from beauty tips and recipes, to life with Leni. 

What made you start your own blog?
For years, I'd wanted to start a blog. I worked as a beauty journalist so I definitely have a passion for writing, but it wasn't until I started working for a digital marketing agency this year that I actually thought seriously about it. The only thing missing was my niche – there are so many great beauty blogs out there I wasn't sure what my USP would be – until Leni. She fills me with loads of ideas and I try and get a sneaky picture of her in every post.
What's in your handbag?
Above everything else, lip balm. I'd probably remember lip balm over my purse and phone – which I also keep in my bag. At the moment I have a cup a soup in there (you never know when you might need one haha), my favourite Mac lipstick Please Me, a Jo Malone perfume in Wood Sage and Sea Salt and my glasses.
What are your beauty essentials?
I absolutely love Mac and Hourglass lipsticks. They're the kind you can put on in the morning and last till lunch – beyond if you're a well-mannered eater. I always wear them with a Mac lipliner, in my experience they're the best. I've worn other high street brands before but by the end of my morning coffee there's more product left on my cup than on my lips! Cuticle oil is another essential. I used to work for a nails magazine and got through bottles of the stuff. Cuticle oil is great if you're trying to make your nails grown, as it nourishes the nail root (beneath the cuticle), which in turn promotes healthy growth. But make sure you spend time massaging it in, as that's the key to stimulating nail growth!
Do you have any tips for keeping your skin protected during the winter?
Never skip night cream. Going from the warm inside to the outside on freezing dog walks can really be harsh on skin, so I always apply L'Oréal's Extraordinary Oil before bed. It takes seconds but my skin has never felt softer. I also try and moisturise my body more during the winter.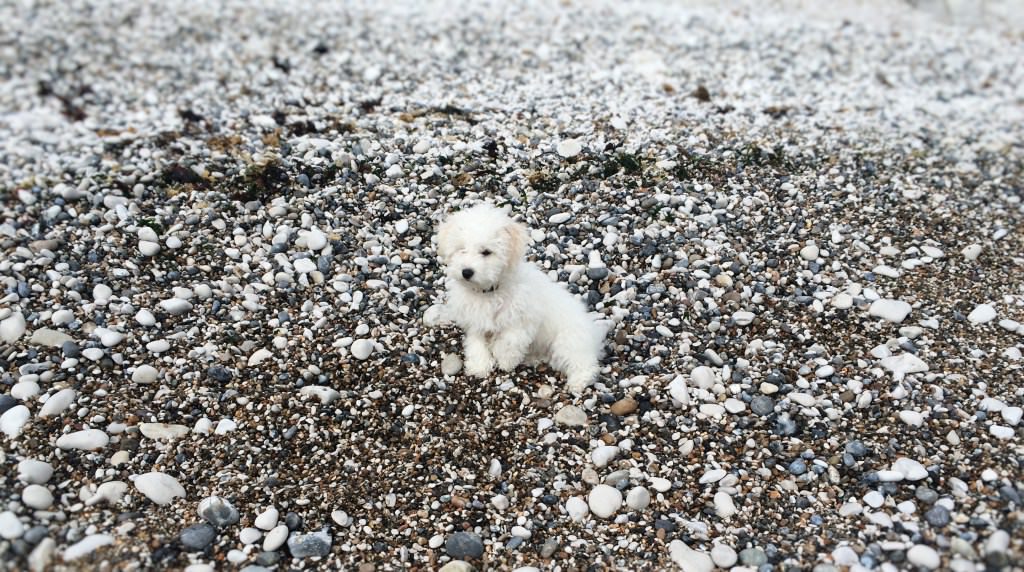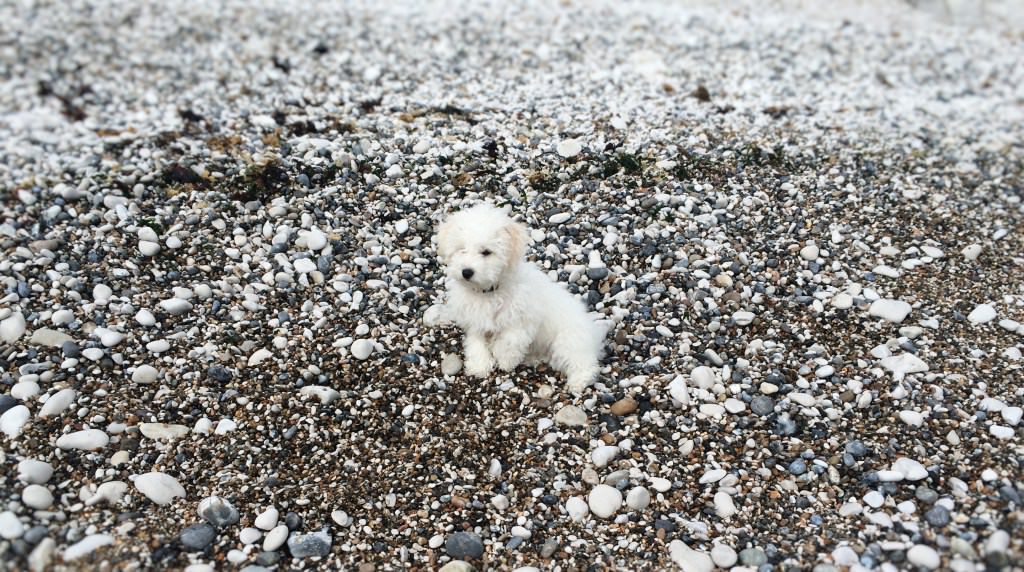 Leni is adorable, do you have any advice for those who are considering buying a dog for the first time? (especially as Christmas is coming up)
It's so important to do your research on the right breed of dog for you. Bichon's, like Leni, are great if you don't want to spend hours exercising your dog, but they can be needy and love human company, which means unless you work from home or can take the dog to work (Leni goes to work with my boyfriend) they may not be for you. We have to take Leni out for 40 minutes before work, and then another 40 minutes once more during the day or after work just to make sure she's getting enough exercise, so if you love a lazy morning like me, be prepared for change. Also, it's SO important where you get your puppy from so do your research on what to look for in a breeder and insist on seeing the mum and dad dog.
And finally, what is your favourite thing about Brighton (& Hove!)
I grew up in Shoreham-By-Sea, just down the road from Brighton. I moved away for University then returned as soon as possible. Moving away made me appreciate what a really amazing place Brighton & Hove is! I love the seafront; BBQ's on the beach, Moroccos ice cream, amazing restaurants, shopping…but my favourite thing is that no one is out of place in Brighton. There's something for everyone, I love that there's so many different, interesting people in one place.
You can read more about Kayleigh's adventures with Leni on her blog and follow her on Twitter
Holly Martin
holly@brightonjournal.co.uk
all images belong to Kayleigh Baker (and Leni)