Brighton is famous for many things: veganism, the green party and its fish & chips… But that doesn't mean it's all we have to offer. Living in Brighton often comes with friends and family joking about if you're going to turn veggie anytime soon or asking, "Are you a leftie socialist social justice warrior now?" So we're here to dispel the myths about what it's really like to live in beautiful Brighton!
1. Everyone is a vegan
Yes Brighton is famous for being one of the most veggie friendly places in the UK, but that doesn't mean every resident is one! In my time living in Brighton I have met many a meat eater, so it definitely is not true that you have to be vegan to live here. Although if you're going to be vegan, you really should do it here as we have some of the best veggie friendly eateries in the UK!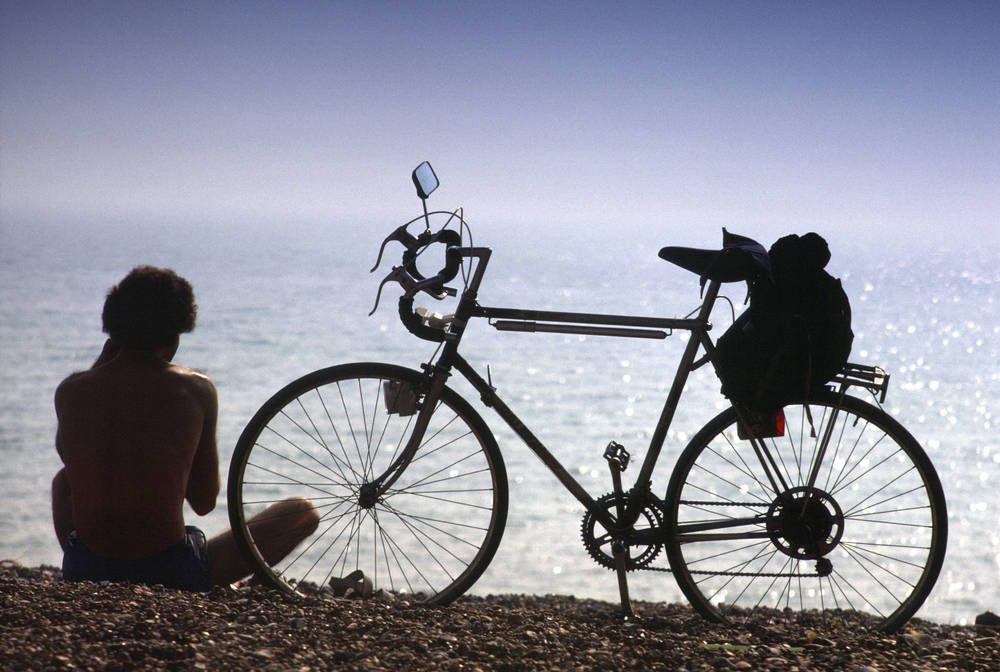 2. Everyone cycles, everywhere…
Again, this misconception comes from the idea that Brighton is a very green city – which is true. Nevertheless, it is definitely not true that everyone cycles, everywhere. Have you ever tried cycling uphill on a windy day? I can tell you, it's not fun. So unfortunately like the rest of the UK, we often have to rely on buses and other forms of transportation.
3. …And nobody drives
As much as it seems that in Brighton, driving is discouraged (parking costs a fortune, the roads are confusing etc etc.) a lot of people still rely on cars to get them from A to B. Even if you're lucky enough to live nearby a supermarket, carrying all that shopping up a hill would be a work out and a half.
4. All we eat is falafel… Or fish & chips
Being a seaside town, it's easy to imagine that all our residents eat is fish & chips, but that couldn't be further from the truth. Sure, what Brit doesn't fancy chips from the local chippy once in a while? But it's certainly not most of our top priorities… And yes, we do have a fair few falafel places but that doesn't mean it's all we eat! Brighton is also famous for its independent burger joints, delis and ice cream parlours.
5. Everyday is full of excitement
Brighton is famous for being a vibrant, happy place full of interesting characters – but that doesn't mean that everyday is full of excitement. Just like everybody else, us Brightonians do have our fair share of mundane days. They may be few and far between, but nevertheless, they're there.
6. We bump into Caroline Lucas and Zoella everywhere
Brighton may be home to some minor celebs but that doesn't mean we ever get to see them. Brighton may be small but it sure is big enough to avoid bumping into Green MP, Caroline Lucas at every turn. The closest I've ever gotten to meeting anyone famous here is seeing that guy from Gogglebox down North Street…
7. All the nightlife is LGBTQ+ oriented
Being the unofficial gay capital of the UK, many people may think that every club in Brighton is a gay club, but that's just not the case. We embrace our diverse culture with clubs like Revenge and Priscilla's but that doesn't mean there aren't other options. Brighton is full of bars and clubs to cater to any and all! Why do you think we are so popular with students and stag and hen goers?
8. It's always sunny
Possibly one of the biggest misconceptions about Brighton is that it's all sunshine and rainbows. Unfortunately, being by the sea usually means the opposite of that. It may be an amazing place to hang out and relax when the sun does come out but it's often colder than other landlocked parts of the UK. If London is going to be 20 degrees, you can expect Brighton will feel like 15 accounting for the strong winds we tend to suffer. Despite that, there's still nowhere else I'd rather spend a sunny day.
9. Everyone has a sea view room
When you picture Brighton houses, your mind may conjure up images of grand Victorian properties with high ceilings and balconies with a beautiful sea view… But alas, that is not the case for most of us. Brighton is bigger than most imagine, meaning there are plenty of more "typical" residential areas too! Most people lucky enough to have a sea view are ones staying in B&Bs…
10. Hove is in Brighton
Contrary to popular belief, Hove is not in Brighton, but joined with it instead. In 1997 Brighton and Hove formed a unitary authority, before being granted city status in 2001. Without our more demure neighbour, Hove, Brighton would not be the vibrant city it is today!