A charming story of a couple who met at Brighton Dome at a concert in 2015 has emerged this week, as the Hove lovebirds have launched a public competition to name a seat in the refurbished Corn Exchange or Studio Theatre. 
The couple reminiscing on the evening they first met at Brighton Dome, describe how they decided to push to the front of a 'The Gaslight Anthem' show and proceeded to "stay there for the whole gig!" They have since married, and have a 12-week-old baby boy, Barnaby.
Competition hopes to raise £200'000 for the transformation of the Corn Exchange and Studio Theatre.
Since meeting in 2015, Matt and Marianna contacted Brighton Dome as part of a memory project they were taking part in, which asked the public to share special stories of memories and experiences at the venue.
From there, the competition to 'name a seat' in the Brighton Dome was born – where competitors simply have to share their favourite memory of the theatre via a ballot box in the ticket office or on the venue's website. The lucky winner will have the chance to dedicate an engraved seat plaque to a loved one, a friend, or a memory.
Engraved memorial plaques are popular in Brighton and Hove, particularly on benches on the seafront where friends and families like to dedicate the space to a passed loved one. The competition allows for a lover of theatre, music, or performance to be remembered; their legacy remaining within the iconic, Grade-One listed building.
The competition is part of the Build Brighton Dome community appeal to support the transformation of the Corn Exchange and Studio Theatre. To date, over 6,000 people have donated £50,000 which has been matched pound for pound by the Roddick Foundation, taking the total raised to £100,000.
Refurbishment works have already begun to help provide increased capacity seating, a magnificent new viewing gallery and a creative space for artists to rehearse and develop work.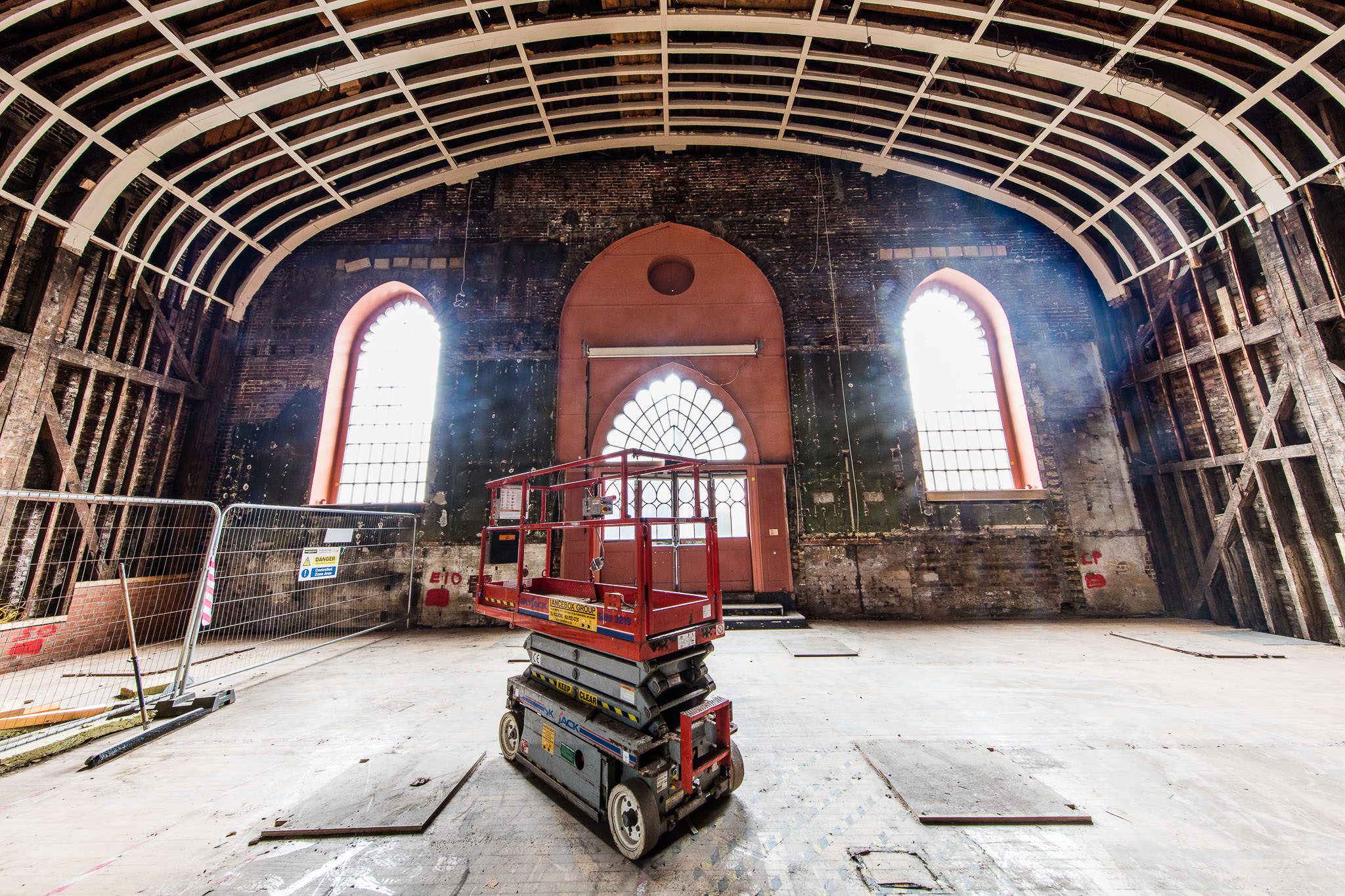 "Dedicating a seat in one of our refurbished theatres creates a lasting legacy for individuals, families, communities and businesses" – Andrew Comben, Chief Executive
The couple added that the Brighton Dome is an extremely special venue that holds significant value to their lives. They are supporting the Build Brighton Dome campaign because they feel "the refurbishment plans for the new spaces look amazing". They added that they "can't wait to take Barnaby to a family event or his first gig when he's a bit older."
To enter the Build Brighton Dome name a seat competition or to donate to the community appeal visit: bit.ly/CompetitionBBD