As a student town, it is no surprise that 'Conservative' is something of a dirty word around these parts. 
The Brighton Pavilion MP is from the Green Party, Labour have taken hold of the Council, the overwhelmingly liberal agenda of the city – all signs that blue certainly isn't the colour in Brighton.
But, as news of Andrea Leadsom's withdrawal from the race to Number 10 broke on Monday, the finish line was suddenly within tantalising reach of one who will be no stranger whatsoever to this city. Born just a stone's throw away in Eastbourne, Theresa May will today take audience with the Queen and become just the second woman Prime Minister in British history.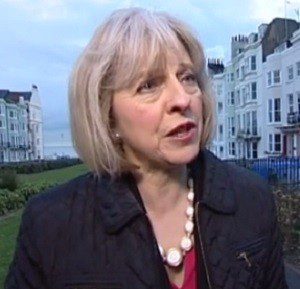 And what's more, Brighton's Conservative party members have been singing the praises of our new local leader. The Tory MP for Brighton Kemptown Simon Kirby insists that May is "absolutely the best person to lead and unite us in these difficult times."
"Our country needs strong, proven leadership," Kirby continued, adding that he believed May was the best person to "negotiate the best possible terms" regarding Britain's exit from the EU. This will be a bitter pill to swallow for Brightonians having voted in their masses to remain in the EU and already being harshly affected by the negative impact of a post-referendum economy.
But Kirby was not alone in voicing his delight at the new PM-'elect'. Indeed, leader of the Conservative group on Brighton and Hove City Council Geoffrey Theobald remarked that he was a "long-time supporter" of May and that she was "head and shoulders" above any of the other candidates in Conservative leadership contest.
So with such established Brighton figures coming out in praise of May, is it a sign for Brightonians to be optimistic about her upcoming premiership? Probably not. "Brexit means Brexit" was the stand-out phrase from her victory speech on Monday – words which will not so much represent music to the ears of Brighton residents but more fingernails on a chalkboard. After pro-EU demonstrations at the Level and plans for a £540m Waterfront regeneration put on hold by the volatile Brexit economy, Brighton has been severely affected thus far. If May, a supporter of the Remain campaign, abides by the will of the people and does take the UK out of Europe, I can't see Brighton's Conservative voice lasting much longer.
What do you think? Will Theresa May make a good PM? Or will her insistence on Brexit mean she's doomed for failure? Let us know on here and on our social media platforms!
Feature image: Brighton and Hove Independent
Matt Cowdock, @MattCowdock, matt@brightonjournal.co.uk